Large 32mm Snap frames
Spend

£100.00

for

FREE SHIPPING
Wider 32mm profile snap frames for bigger posters which look better in the stronger 32mm profile snap frames. Finished in anodised silver non-rust aluminium with an anti glare plastic protective cover sheet.
If you intend to use them in windy locations and retail parks then our 'Classic' Locking Hinged Notice Board/Poster case will work better and avoid the possibility of the posters/cover sheets blowing out or getting stolen. 
Just snap open the front section, pop your poster behind the cover sheet and snap it closed again - your poster changed in seconds without removing from the wall.
Specification
32mm profile aluminium frame
Mitred corners
Weatherproof anti-glare protective cover sheet
Available in silver anodised
Sizes:  A1, 20" x 30", A0, 500mm x 700mm, 700mm x 1000mm, 40" x 30", 60" x 40"
1.5mm rear plastic panel
Fixing screws and wall plugs supplied
Individually boxed
Sizes
A1 - 594 x 841mm. Viewable area 574 x 820mm. Overall dimensions 624 x 871mm
A0 - 841 x 1189mm. Viewable area 820 x 1168mm. Overall dimensions 884 x 1232mm
20" x 30" - 508 x 762mm. Viewable area 488 x 742mm. Overall dimensions 551 x 805mm
40" x 30" - 762 x 1016mm. Viewable area 742 x 996mm. Overall dimensions 805 x 1059mm
60" x 40" - 1016 x 1524mm. Viewable area 996 x 1504mm. Overall dimensions 1059 x 1567mm
Metric 500 x 700mm. Viewable area 480 x 680mm. Overall dimensions 543 x 743mm
Metric 700 x 1000mm. Viewable area 680 x 980mm. Overall dimensions 743 x 1043mm
View full details
Remember that around 10mm of your poster/insert will be hidden from view on all four sides when the frame is snapped down and any printed image at the edge will not show. Sizes shown below relate to the popular 25mm profile. Our wider profile frames have have different viewable and overall sizes and 12mm will be hidden behind the frame on all four sides. 
| | | | | |
| --- | --- | --- | --- | --- |
|  Poster size |  Metric size (mm) |  Imperial size (inches) |  Viewable size | Overall frame size |
|  A5 |  148 x 210 |  5.7/8  x 8.1/4 |  190 x 128mm |  178 x 240mm |
|  A4 |  210 x 297 |  8.11/4 x 11.3/4 |  277 x 190 |  240 x 327 |
|  A3 |  297 x 420 |  11.3/4 x 16.1/2 |  400 x 277 |  327 x 450 |
|  A2 |  420 x 594 |  16.1/2 x 23.3/8 |  574 x 400 |  450 x 624 |
|  A1 |  594 x 841 |  23.3/8 x 33.1/8 |  820 x 574 |  624 x 871 |
|  A0  |  841 x 1189 |  33.1/8 x 46.3/4 |  1168 x 820 |  1232 x 884 |
| | | | | |
|  27" x 41" |  685 x 1042 | 27" x 41" | 665 x 1022mm | 715 x 1072mm |
|  20" x 30" |  508 x 762 |  20 x 30 |  488 x 742 |  551 x 805 |
|  40" x 30" |  1016 x 762 |  40 x 30 |  996 x 742 |  1059 x 805 |
|  60" x 40" |  1524 x 1016 |  60 x 40 |  1504 x 996 |  1567 x 1059 |
|  500 x 700mm |  500 x 700 |  19.3/4 x 27.1/2  (B2) |  480 x 680 |  543 x 743 |
|  700 x 1000mm |  700 x 1000 |  27.1/2 x 39.1/4  (B1) |  680 x 980 |  743  x 1043 |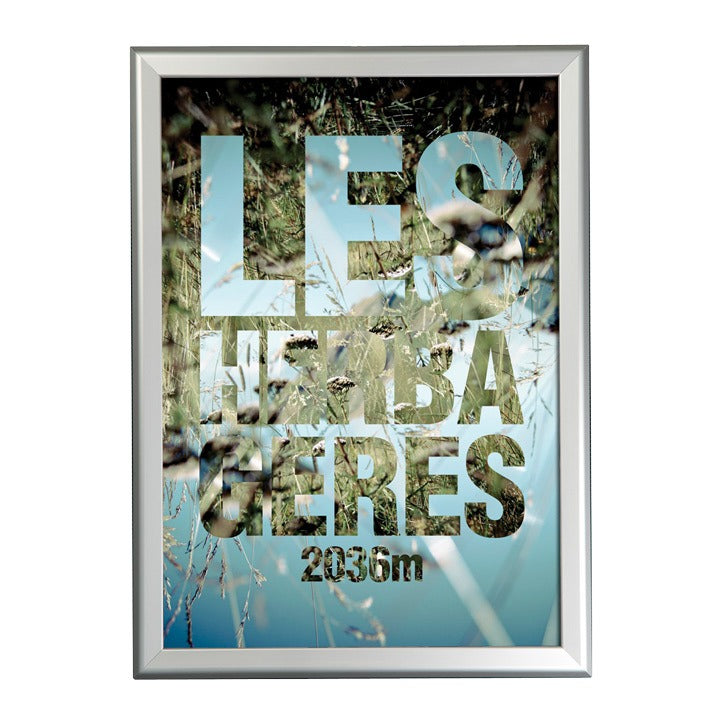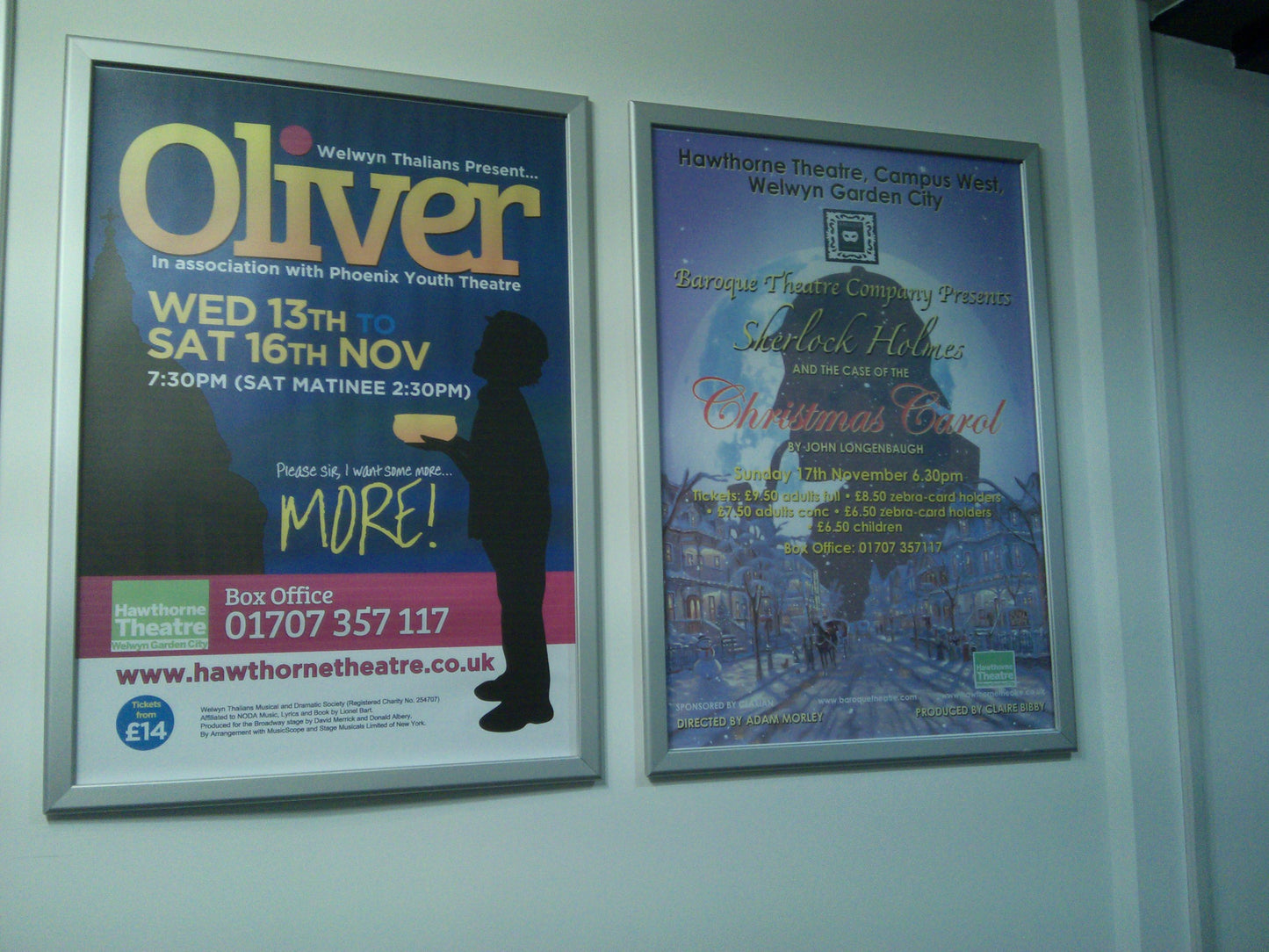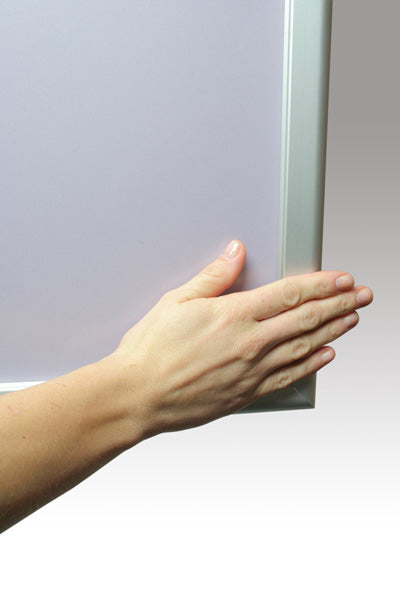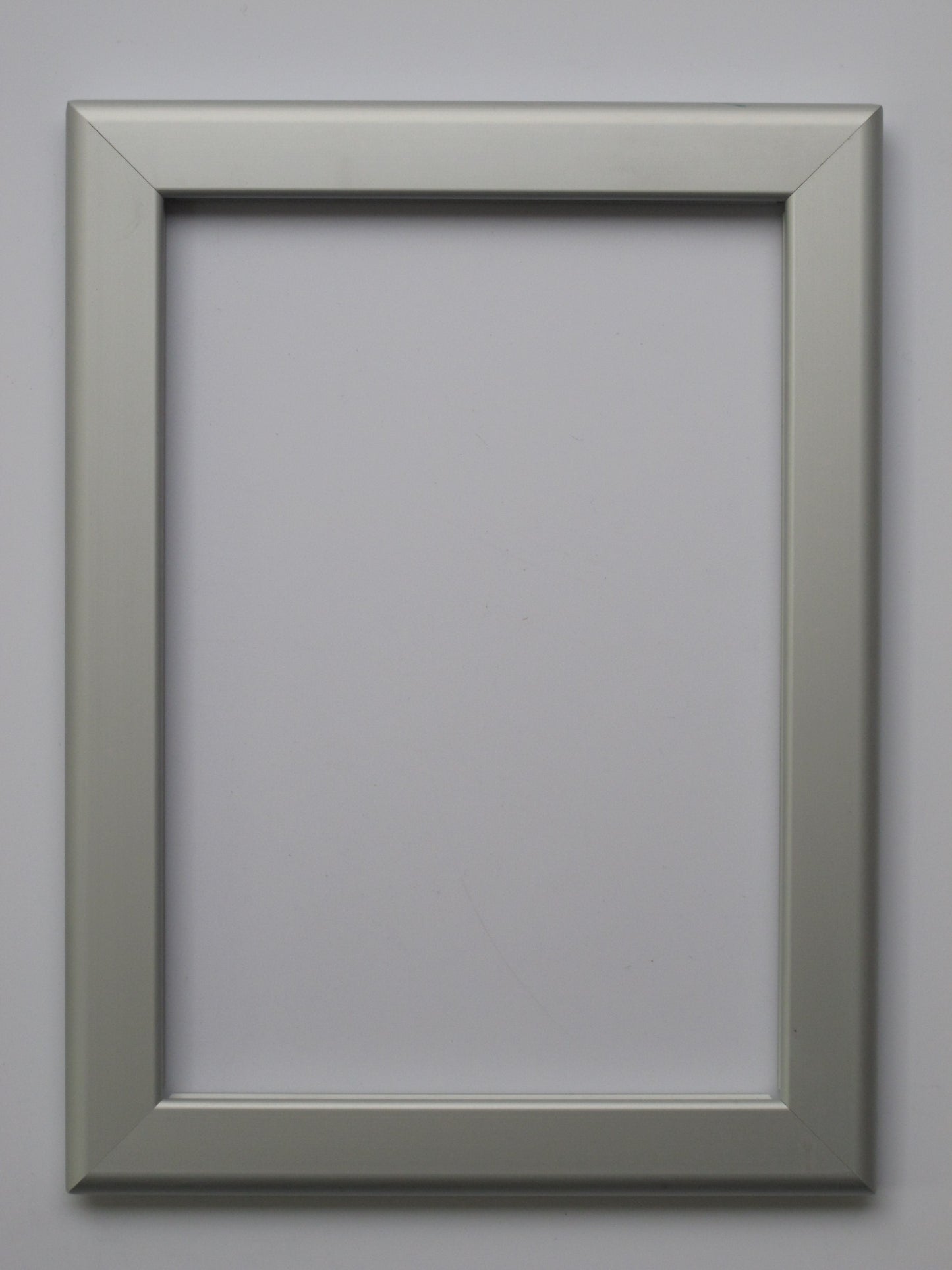 SUBHEADING
Recently viewed products