A4 snap frames - SPECIAL OFFER
Spend

£100.00

for

FREE SHIPPING
A4 is the most popular paper size and the most popular snap frame size. This page shows our budget A4 snap frame with a 25mm silver anodised semi curved profile frame and is our best seller. You will see many other styles of A4 snap frame on our website - those with narrower frames and those with wider frames. A4 frames in a variety of colours and finishes too.

CALL FOR BULK DISCOUNTS TODAY! OR EMAIL US!
All snap frames are individually bagged and boxed and come complete with wall fixings and anti-glare UV resistant protective cover sheet. Just screw them to the wall and you can easily change your poster by snapping open the sides of the frame and inserting your sheet under the plastic cover.
25mm profile A4 frame (210mm x 297mm)
Semi curved frame
UV resistant protective cover sheet
Fixing wall plugs and screws
individualy bagged and boxed
Thousands of satisfied customers
Customers include schools, colleges, universities, councils, offices, ships, clubs, churches, sports venues, cinemas...
Our snap frames are used everywhere.
View full details
Remember that around 10mm of your poster/insert will be hidden from view on all four sides when the frame is snapped down and any printed image at the edge will not show. Sizes shown below relate to the popular 25mm profile. Our wider profile frames have have different viewable and overall sizes and 12mm will be hidden behind the frame on all four sides. 
| | | | | |
| --- | --- | --- | --- | --- |
|  Poster size |  Metric size (mm) |  Imperial size (inches) |  Viewable size | Overall frame size |
|  A5 |  148 x 210 |  5.7/8  x 8.1/4 |  190 x 128mm |  178 x 240mm |
|  A4 |  210 x 297 |  8.11/4 x 11.3/4 |  277 x 190 |  240 x 327 |
|  A3 |  297 x 420 |  11.3/4 x 16.1/2 |  400 x 277 |  327 x 450 |
|  A2 |  420 x 594 |  16.1/2 x 23.3/8 |  574 x 400 |  450 x 624 |
|  A1 |  594 x 841 |  23.3/8 x 33.1/8 |  820 x 574 |  624 x 871 |
|  A0  |  841 x 1189 |  33.1/8 x 46.3/4 |  1168 x 820 |  1232 x 884 |
| | | | | |
|  27" x 41" |  685 x 1042 | 27" x 41" | 665 x 1022mm | 715 x 1072mm |
|  20" x 30" |  508 x 762 |  20 x 30 |  488 x 742 |  551 x 805 |
|  40" x 30" |  1016 x 762 |  40 x 30 |  996 x 742 |  1059 x 805 |
|  60" x 40" |  1524 x 1016 |  60 x 40 |  1504 x 996 |  1567 x 1059 |
|  500 x 700mm |  500 x 700 |  19.3/4 x 27.1/2  (B2) |  480 x 680 |  543 x 743 |
|  700 x 1000mm |  700 x 1000 |  27.1/2 x 39.1/4  (B1) |  680 x 980 |  743  x 1043 |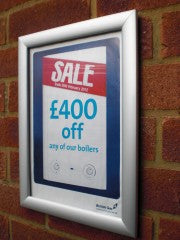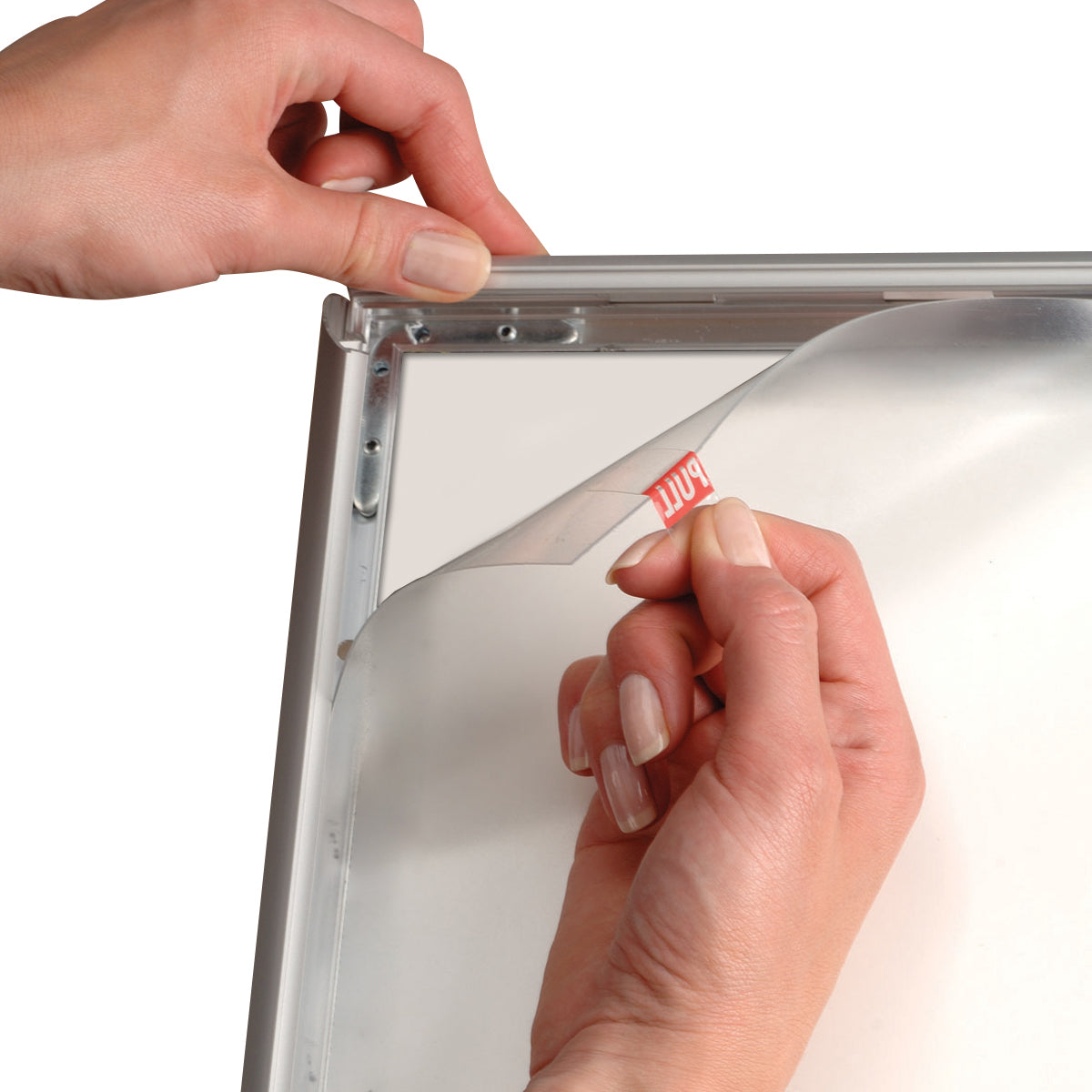 A4 snap frames - SPECIAL OFFER
SUBHEADING
Recently viewed products