Table standing Snap frames
Spend

£100.00

for

FREE SHIPPING
In A6, A5 and A4 sizes with a choice of colours in silver, black, red, white, blue, these free-standing snap frames incorporate a lean-back stand which switches from landscape to portrait format. Use them on receptions and counters or on tables as menu holders. They can also be wall mounted or make super door signs too.
Specification
A6 is the smallest snap frame available.
14mm profile frames 
Safety corners
Lean back stand incorporated
Anti-glare protective cover sheet
Available in silver, black, red, white, blue
Size: A4, A5, A6.
Use them portrait or landscape format
Individually boxed
Sizes
A6 - 104 x 147mm. Viewable area 95 x 137mm. Overall dimensions 125 x 170mm
A5 - 148 x 210mm. Viewable area 128 x 190mm. Overall dimensions 178 x 240mm
A4 - 210 x 297mm. Viewable area 190 x 277mm. Overall dimensions 240 x 327mm
View full details
Remember that around 10mm of your poster/insert will be hidden from view on all four sides when the frame is snapped down and any printed image at the edge will not show. Sizes shown below relate to the popular 25mm profile. Our wider profile frames have have different viewable and overall sizes and 12mm will be hidden behind the frame on all four sides. 
| | | | | |
| --- | --- | --- | --- | --- |
|  Poster size |  Metric size (mm) |  Imperial size (inches) |  Viewable size | Overall frame size |
|  A5 |  148 x 210 |  5.7/8  x 8.1/4 |  190 x 128mm |  178 x 240mm |
|  A4 |  210 x 297 |  8.11/4 x 11.3/4 |  277 x 190 |  240 x 327 |
|  A3 |  297 x 420 |  11.3/4 x 16.1/2 |  400 x 277 |  327 x 450 |
|  A2 |  420 x 594 |  16.1/2 x 23.3/8 |  574 x 400 |  450 x 624 |
|  A1 |  594 x 841 |  23.3/8 x 33.1/8 |  820 x 574 |  624 x 871 |
|  A0  |  841 x 1189 |  33.1/8 x 46.3/4 |  1168 x 820 |  1232 x 884 |
| | | | | |
|  27" x 41" |  685 x 1042 | 27" x 41" | 665 x 1022mm | 715 x 1072mm |
|  20" x 30" |  508 x 762 |  20 x 30 |  488 x 742 |  551 x 805 |
|  40" x 30" |  1016 x 762 |  40 x 30 |  996 x 742 |  1059 x 805 |
|  60" x 40" |  1524 x 1016 |  60 x 40 |  1504 x 996 |  1567 x 1059 |
|  500 x 700mm |  500 x 700 |  19.3/4 x 27.1/2  (B2) |  480 x 680 |  543 x 743 |
|  700 x 1000mm |  700 x 1000 |  27.1/2 x 39.1/4  (B1) |  680 x 980 |  743  x 1043 |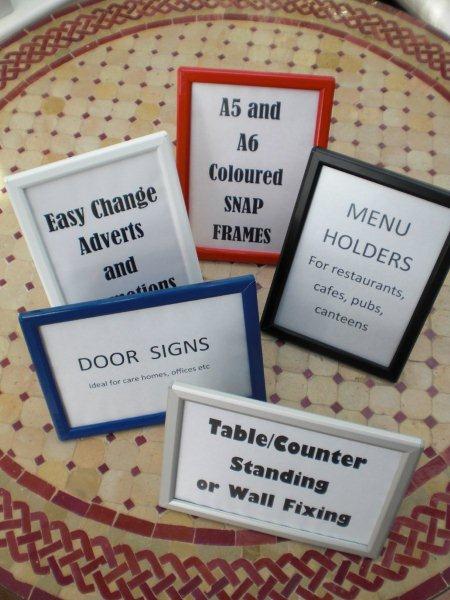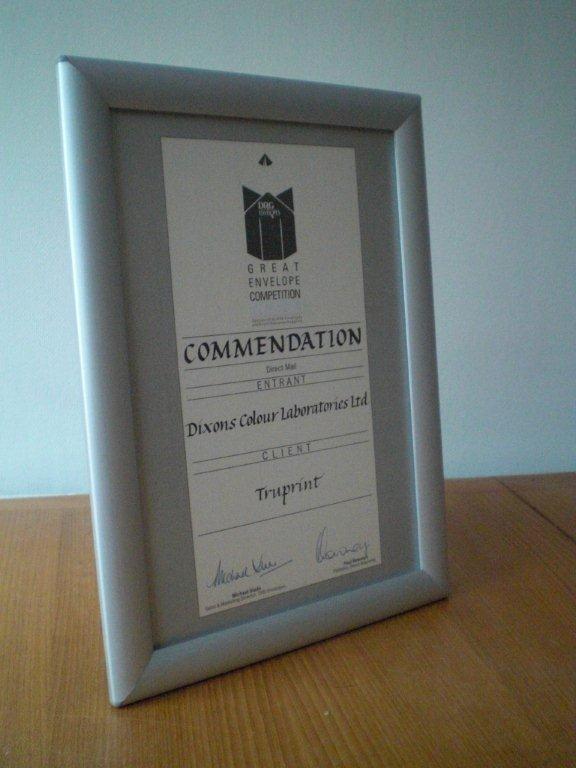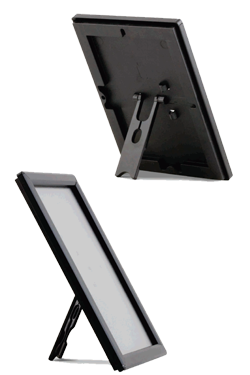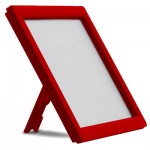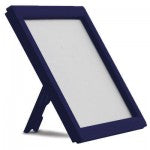 Table standing Snap frames
SUBHEADING
Recently viewed products